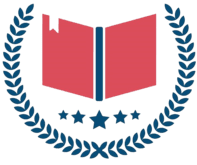 Receipt Management
Receipt management is a useful service we offer to keep your books extra-organized. Our bookkeepers are skilled in handling receipts to keep your records ready and accessible.
Proper Receipt Handling
Proper receipt handling means you're able to access your receipts digitally in an organized manner. Your online bookkeeper can upload these to your transactions or organize them within the cloud. This allows for your books to be as cut and dry as possible.
Audit Ready
If you've ever been under investigation by the IRS, you already know how stressful this can be. Fear no more. When you choose American Bookkeeping Services, we offer having your receipts digitally managed so you can access the documents easily.
Easy Reference
Want to know what you spent $500 on at the office supply store last year? That's no problem with our receipt management services. We make it easy to reference the receipt regarding the transactions. Look back through your receipts and see where to save money.
Clean Records
Attaching receipts to each transaction creates clean records. Whether you choose to attach into Quickbooks or have the receipts in the cloud, a simple search makes these easy to find. Everything is crisp, clean, and easy to find with our receipt handling services.
Receipt Handling Options
We have two options for receipt handling. First is uploading the receipts and attaching them to transactions directly in Quickbooks. This can be a bit time consuming, so we offer another option. Second, we can sort all of your receipts exactly as your expenses are. Either option gives you clear and concise records. If your receipts aren't already digital, that's no problem. Just scan them in and we'll take care of the rest.
Of Individuals Prefer Paper Receipts
Denver, CO
American Bookkeeping Services
4877 National Western Dr, 109
Denver, CO 80216
720-435-2591
Professional bookkeepers are standing by to help with your bookkeeping services.
Contact American Bookkeeping Services
Reach out to our bookkeepers to get started with our receipt management services. Your dedicated team will take on your receipt handling needs and give you the best bookkeeping experience possible.