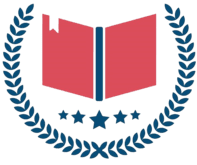 Aurora Bookkeepers
Reach out to our Aurora bookkeepers to get started on financial success. We have some of the best bookkeeping services in Aurora and are here to help you as well. Our accountants and bookkeepers are certainly ready to answer any of your questions about our bookkeeping services in Aurora.
Contact Our Aurora Bookkeepers
Local Aurora Bookkeeping Services
Whether you're looking to catch up some backlogged books or continue on with your general expense categorization, we can help. Your dedicated virtual bookkeeper is ready for the tasks you need taken care of. Our online bookkeeping services in Aurora are some of the best in the area. You'll surely be glad you chose American Bookkeeping Services for your accounting needs.
If you're like most business owners or busy individuals, you likely have a box of receipts. Don't worry, our Boulder bookkeepers love receipt management and can help you get through. You can easily pull the receipt information for a transaction you don't recall. You'll love being this organized.
No matter how hard we try to be properly organized, every once in a while, something will come up. Whether the IRS is questioning or your past bookkeeper was misinformed, we can help. Your Boulder bookkeepers can assist with book recreation so you can get back on track.
Document Forwarding
If you need your books sent to an attorney or forwarded for business sale, just reach out. Included with our Boulder bookkeeping services is document forwarding. We're happy to answer any of your questions and you can rest assured knowing you're in good hands.
Designing your chart of accounts is one of our favorite things. Each business is unique and we enjoy book setup. When you choose our bookkeeping services in Boulder, CO, know we research before starting. We'll get to know you and your business to set you up for success.
Satisfied Clients
Know that when you choose American Bookkeeping Services Aurora, you're our number one priority. Satisfied clients are what brightens our day and we always love hearing when we help a client.
Our accountant helped clean up a mess that was made of our books by a prior bookkeeper. I'd definitely recommend American Bookkeeping Services to any small business owner or individual. They're fast, polite, and really helpful with any questions I've had. Thank you for cleaning up my books!
<h2><!-- [et_pb_line_break_holder] --> <center>Personal and Small Business Bookkeeping Services in Aurora</center><!-- [et_pb_line_break_holder] --></h2>
Small Business Bookkeepers Aurora
We're always here to help you make improvements. Each of our small businesses bookkeepers in Aurora has quality training and able to help you navigate your finances. Between our in-depth reports, summaries, and skill, you can trust that you're on good hands. We always take care of our clients and surely hope you see why we're one of the best.
Personal Bookkeeping Services Aurora
Whether you have your hands full between children and pets or a busy individual with a lot on your plate, we can help. Our personal bookkeeping services in Aurora are ideal for anyone looking for some financial guidance. We'll review your expenses and show you how you can make improvements to reach your goals.
Local Aurora Bookkeepers
Learn more about our local Aurora bookkeepers and find out why you should choose us in your search. Between our skilled, well-trained team and attention to detail, you're going to love the bookkeeping services you receive. Our bookkeeping firm in Aurora is one of the best. Find out why.
Bookkeeping Firm in Aurora
The main hub for our bookkeeping firm is located in Denver. You can call us or use a quote form to set up an appointment. Reach out today and our bookkeepers will respond just as soon as we can. If we're unavailable, just leave a message and we'll be happy to return it.
Contact Our Bookkeepers Today!
American Bookkeeping Services
American Bookkeeping Services Denver, CO location.
4877 National Western Drive
Denver, CO, 80216
303-435-2591
Other Colorado Bookkeeping Service Areas
We service the following locations through our bookkeeping firm in central Denver. We can meet for your appointment and help get you started on the right track to financial success. Learn more about our Denver, Lakewood, Littleton, and Boulder locations.
Denver
Our firm is located in central Denver. We service all areas of Colorado through this main hub. Learn more about our firm.
Lakewood
Lakewood is booming with small businesses and beautiful views of the mountains. Reach out to our Lakewood office.
Boulder
Boulder is a vibrant town nestled next to the mountains. Between the flatirons and Pearl Street mall, there is much to do.
Littleton
Littleton is a wonderful place to raise families and start a small business. We can help get your books in order for financial success.
Aurora Bookkeeping Services Quote
Use the contact form below to reach out to our bookkeepers in Aurora. We're sure you'll be glad you got on the right path for financial organization. Our office hours are Monday to Friday, 9 AM to 5 PM MT. We will get back to you just as soon as we're able to. Thank you for considering American Bookkeeping Services Aurora.