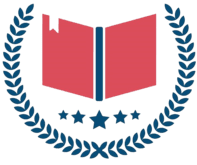 Expense Categorization
The very foundation of bookkeeping relies on proper expense categorization. Our bookkeepers are experts at determining where each transaction belongs, giving you the most accurate books.
About your Transactions
Whenever a purchase, sale, or return is made, a transaction will appear on your bank account. With this, you have hundreds, maybe thousands of transactions over a year. Your bookkeeper looks at these and determines where they belong. This is called expense categorization. There are a handful of pieces that correlate with this basic part of accounting.
Book Setup
Your chart of accounts is created upon book setup. Then, your bookkeeper will come in to put each expense where they belong within the chart of accounts. Having your books properly set up then allows the rest of your books to flow smoothly.
Receipt Management
If you have your receipts in a box or invoices in your inbox, they might be a mess. While some fear looking into this, our bookkeepers see it as a new adventure. Once your expenses are categorized, your bookkeeper can then sort your receipts.
Financial Statements
Financial statements are essential reports that help you make important business decisions. When we categorize your expenses, it gives us the ability to generate reports. This is why it's so important to have a skilled bookkeeper who understands your business.
Benefits of Proper Categorization
Properly categorizing your transactions is key to financial success. Don't worry, your bookkeeper already understands the best way to do this. We start by getting to know you and your business. Next, research is performed on your industry if it's one we haven't covered yet. Then, if we have any questions, we'll reach out to you directly until we fully understand your books and business.
Average Number of Transactions Per Year by a Small Business
Denver, CO
American Bookkeeping Services
4877 National Western Dr, 109
Denver, CO 80216
720-435-2591
Professional bookkeepers are standing by to help with your bookkeeping services.
Contact American Bookkeeping Services
Our bookkeepers are here to help. Call today for a free consultation for your business or individual bookkeeping service needs.