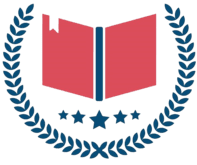 Accounting Services
Quality accountants at the touch of a finger. At American Bookkeeping Services, we make it easy for you to take advantage of our accounting services. Just use the click-to-call below or the quote form. We'll be happy to answer your questions and get you started.
Our Accounting Services
The accounting services offered at our firm are designed to help you stay on top of your financials and improve your bottom line. Thank you for considering our accountants in your search.
Financial Analysis
Digging into the numbers is one of the things we do best. With our accounting services, you can learn more about your business.
Statements
Financial statements show you what's happened over the past month, quarter, year, or 5 years. Ask, and we'll get your report to you.
Reconciliations
Reconciliations are essential for reporting accuracy. Your dedicated accountant will make sure these get handled monthly.
Consultation
Our accountants are here to set up a consultation. We can help you make sense of your finances and look for improvements.
Balancing out proper ratios for your expenses can help you improve your bottom line.
Book Setup
Setting up your books properly ensures accounting success. Our accountants do this with much consideration to your unique business and the industry.
Training
We can show you more about how to use Quickbooks or understand financial statements.
Let our accountants relieve you of the burden of making payments each month. We can also help catch up your receivables with our AP/AR Services.
Denver, CO
American Bookkeeping Services
4877 National Western Dr, 109
Denver, CO 80216
720-435-2591
Professional bookkeepers are standing by to help with your bookkeeping services.
Contact Our Accountants
Reach out to our accountants using the quote form below. Just fill out your information and we'll get back to you just as son as we can.