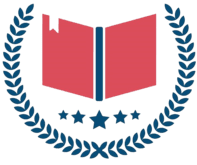 Book Cleanup
If you've recently restructured your business or had your books fall in the wrong hands, our book cleanup service might be for you. Our bookkeepers are skilled in analysis to help deliver you the best bookkeeping service we can.
Restructuring your Books
If our team looks in and determines your existing books are salvageable, that's great! Generally, it's easier for us to move things around where they belong than it is to start entirely new. By working one-on-one with your bookkeeper, you can see things start to come together for you again. We'll analyze prior expenses, make adjustments, and allow you to get your accurate statements.
Expense Categorization
Your bookkeeper will take an in-depth look at how your expense categorization was handled previously. This is how we determine whether or not a set of books can be saved. If we're not able to effectively clean up your books, we'll start them over.
Book Setup
Setting up your chart of accounts the right way is important. Each of our bookkeepers is skilled in book setup and will gladly explain how and why we set things up the way we did. Whether we're moving around accounts are starting from square one, you're in the know.
Financial Statements
Once we have everything just where it needs to be, we'll get right back to sending you your monthly financial statements. When we take the time to ensure accuracy, you're best able to make the decisions you need to. Reach out today to get started with your book cleanup.
Complex vs Repetitive Transactions
One of the things we look at when analyzing a set of books is transaction complexity and their frequency. The less complex and easily adjusted transactions, the better. If a previous bookkeeper manually recorded many entries incorrectly, it's probably easier to start over. Regardless of the situation, you can trust our bookkeepers will take great care of you.
Of Transactions are Considered Complex on Average
Denver, CO
American Bookkeeping Services
4877 National Western Dr, 109
Denver, CO 80216
720-435-2591
Professional bookkeepers are standing by to help with your bookkeeping services.
Contact American Bookkeeping Services
Contact our bookkeepers today and get out of the slump. We rigorously test each bookkeeper we bring on our team to give you the best result possible. Use the contact form below or give us a call today.