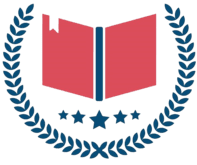 Colorado
Our Colorado bookkeeping services can help you and your business grow to financial success. We offer basic accounting services in Colorado to small and large businesses. We also offer personal bookkeeping services. Reach out to our Colorado Bookkeepers today.
Contact Our CO Bookkeepers
Colorado Accounting and Bookkeeping Services Offered
Our Colorado bookkeeping services can help with reconciling accounts, asset tracking, budgeting, and forecasting. Our accounting and bookkeeping services are designed to help you understand your business's financials.
Have a question about a recent report we sent over? Want to know if you can afford a large purchase? Our Colorado accountants and bookkeepers will understand your finances to help you make these important decisions.
We specialize in helping you grow to have the best Colorado business you can – and have a passion for doing so. Those who are informed will make the best choices financially. Reach out today to get started in the right direction.
Bookkeeping Firm Denver
We're proud to offer Denver bookkeeping services. As our main hub in Colorado, we're conveniently located in the heart of downtown. Our accountants in Denver will properly categorize your transactions, reconcile, and provide you with your reporting. We offer both business and personal bookkeeping services to help you understand your finances and properly budget.
Small businesses in Colorado

97.6%

97.6%

Startup growth rate in Colorado

74.1%

74.1%

National concentration of new firms in Colorado (5 or less years old)

36.2%

36.2%

Colorado employees at small businesses

48.8%

48.8%
Colorado Bookkeeping Service Areas
Lakewood
Our bookkeeping services in Lakewood can help your local business get on the right track.
Boulder
In beautiful Boulder, CO, our bookkeepers are excited to supply you with monthly reporting.
Aurora
Our Aurora accountants are offering some of the best services to individuals and businesses.
Littleton
Our local Denver Tech Center bookkeepers are here for financial consulting for your company.
Colorado Bookkeeping Services
Our bookkeepers in Colorado are happy and ready to assist you in meeting financial goals. You'll love being this organized. Reach out today to set up a meeting with one of our professional accountants.