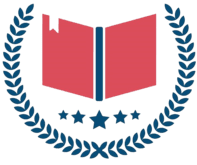 Illinois Bookkeeping Services
We're one of the top accounting firms in Illinois. We're sure you'll find our professional bookkeepers to be direct and knowledgeable. We understand the importance of keeping your financials tidy and want you to feel confident with our services. Reach out to us today and find why Illinois businesses loves our bookkeeping services.
Contact Our Illinois Bookkeepers
Bookkeeping Services for Illinois
Whether you're looking for budgeting or bank reconciliations, our professional accountants in Illinois are here to make your life easier. We're excited to have the opportunity to help you and your business develop. Learn more about the accounting services we offer.
We understand navigating your financials can be a bit tricky between credits, debits, and other financial jargon. That's why we offer one-on-one consult to our clients – we want you to make sense of the numbers. Call today and make sense of your financial statements.
Each business is unique and we value what each has to bring individually. We're always happy to help you reach goal – whether it be staying within budget or minimizing expenses. At Illinois Bookkeeping Services, we thrive on helping clients just like you be more successful.
Our bookkeeping firm in Chicago, IL
Bookkeeping Firm Chicago
Find our accounting firm in Chicago, Illinois, for some of the best bookkeeping services in the region. We offer a variety of bookkeeping and basic accounting services to help you or your business reach new heights. Whether your business is small or large, we're sure to help you grow. Learn more about the bookkeeping services offered in Chicago.
Reach out to our Illinois Accountants
Additional Bookkeeping Service Areas in Illinois
Evanston
Our bookkeepers in Evanston, Illinois will help your business grow. Learn more about the services we offer at this location.
Elgin
Our professional bookkeepers in Elgin are available to keep your books organized and provide you with timely financial statements.
Aurora
In Aurora, you'll find beautiful parks, river walks, and plenty of small businesses. Contact our bookkeepers for support.
Joliet
As one of Chicago's largest suburbs, Joliet is home to hundreds of small businesses. Reach out to learn more about our services.
Accounting Service Locations
Bookkeeping Services Illinois
Use the form below to reach out bookkeepers. We'll get back to you just as quickly as we're able to. Thank you for considering American Bookkeeping Services.