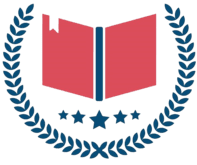 Manhattan Bookkeeping Services
Our Manhattan bookkeepers are here to keep your financials tidy. We offer basic accounting and full service bookkeeping to individuals and businesses in the Manhattan, NY area. Reach out today to our local bookkeepers to get started!
Contact Our Manhattan Bookkeepers
Local Manhattan Bookkeeping Services
Our bookkeepers in Manhattan, NY will keep you financially sound. We offer a variety of services to ensure your books are accurate and up to date. Whether it's keeping up with standard operations or efficiently creating books from years prior, we've got your back.
American Bookkeeping Services is one of the best bookkeeping firms in Manhattan. They came in and gave us a brief explanation and showed how to do things correctly. There was no pressure and everything was made easy. I highly recommend them for bookkeeping and accounting needs.
Client Satisfaction
Our primary goal is satisfying our clients with our top-notch bookkeeping services. We love helping business owners and individuals just like you get a hold of their finances.
Our Local Manhattan Bookkeepers
Each bookkeeper and accountant on our team has been Quickbooks certified and well-trained. Each is a trusted asset on our team and we're proud to have them on board. We ensure each bookkeeper is vetted and has a passion for accuracy. That's why we have some of the best bookkeepers and acountants in the Manhattan area.
Contact Our Bookkeepers Today!
American Bookkeeping Services
American Bookkeeping Services has a Manhattan, NY location.
40 Wall Street
New York, NY 10005
303-435-2591
<iframe src="https://www.google.com/maps/embed?pb=!1m14!1m8!1m3!1d12263.827351666614!2d-104.972405!3d39.785524!3m2!1i1024!2i768!4f13.1!3m3!1m2!1s0x0%3A0x1592bfd812bb6d02!2sAmerican+Bookkeeping+Services!5e0!3m2!1sen!2sus!4v1534245263189" width="400" height="300" frameborder="0" style="border:0" allowfullscreen></iframe>
Other New York City Borough Bookkeeping Service Areas
Our Manhattan bookkeeping office serves all of the NYC boroughs. In Staten Island, Brooklyn, The Bronx, and Queens, our professional bookkeepers can address your accounting needs. We have a passion for accuracy, efficiency, and helping you reach your financial goals. Call today to get in touch with your quality bookkeeping team.
Staten Island
Local Staten Island bookkeepers are some of the best around. Reach out today to start getting accounted for.
Brooklyn
We offer some of the best bookkeeping services in Brooklyn, NY and are glad you're here. Learn more today.
Bronx
Our premier bookkeeping services in The Bronx, NY can get your financials smoothed out. We'll let you get back to your business.
Queens
Our professional bookkeepers in Queens, NY are standing by to help get your bookkeeping needs addressed.
Manhattan Bookkeeping Services Quote
Fill out the contact form today to get in touch with our Manhattan, NY bookkeepers. We'll respond just as quickly as we can. Thank you for considering our bookkeepers in Manhattan.