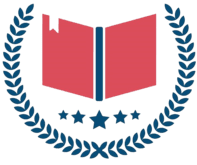 Book Setup
Your book setup is very important so you can understand your financial statements. Our bookkeepers are skilled in taking care of this for your industry. We'll get to know your business to give you the best bookkeeping experience possible
Start off on the Right Foot
Here, you can learn about why it's important to have your books properly set up by one of our bookkeeping professionals. We're some of the best at what we do. Thank you for thinking of American Bookkeeping Services while searching to fulfill accounting needs.
Consult
When we first meet, we'll cover as much ground as we can. This includes getting to know you, your business, and your day-to-day operations. We'll get to know your regular vendors, major clients, and whatever else we need to in order to handle your books.
By the Book
At American Bookkeeping Services, we go by the book. When we set up your chart of accounts, we consider essential guidelines based on your business industry. There may be no such thing as perfection, but our bookkeepers consistently work to achieve it.
Financial Reports
Ultimately, we'll get to the best part – your financial reports. This tends to be everyone's favorite part of the accounting experience. We're some of the people that understand the finances of your business the best. Let's work together to see the improvements we can make.
Growing Together
With American Bookkeeping Services, you can trust that we always have your best interest in mind. Your dedicated virtual bookkeeper will work hard to help you make financial improvements. Thank you for considering American Bookkeeping Services in your search.
Denver, CO
American Bookkeeping Services
4877 National Western Dr, 109
Denver, CO 80216
720-435-2591
Professional bookkeepers are standing by to help with your bookkeeping services.
Contact American Bookkeeping Services
Reach out to our bookkeepers today by using the form listed below.